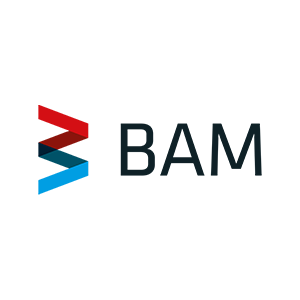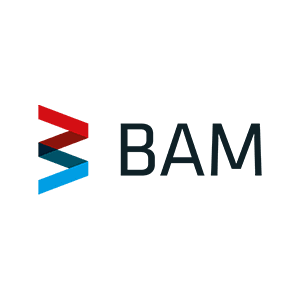 BAM is the designated national institute in Germany for gas analysis, especially for reference energy gases. BAM contributes in WP3 to the preparation of the primary gas mixtures of critical impurities, e.g., oxygen and sulphur compounds in the hydrogen and other matrices, with dynamic and gravimetric methods, and the analysis of samples.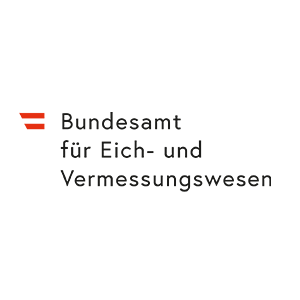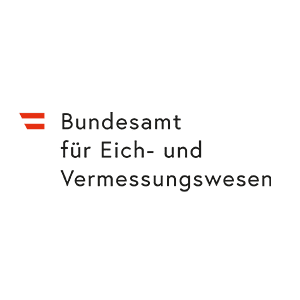 BEV-PTP is the national metrology institute of Austria. The Physico-Technical Testing Service (PTP) within BEV-PTP is entrusted with calibration and testing and carries out type approval tests. It has several applications for the approval of hydrogen refuelling stations in Austria and a deep knowledge of normative and regulatory affairs. BEV-PTP is currently developing a primary standard for hydrogen flow based on a gravimetric principle, which is designed to be used to test hydrogen refuelling stations. BEV-PTB contributes in WP2 to the work on hydrogen metering and development of the traceability chain for large-scale hydrogen transport.
CAE in Wuerzburg is active in the field of energy efficiency including R&D in the area of synthesis and upscaling of novel materials/composites, components and systems. CAE has developed strong expertise in setting up high pressure instrumentation as well as gas permeation instrumentation as a service to industry for sealings used in e.g., in fuel cells. CAE leads the work on leak and permeation assessment methods and material testing in WP1, and in addition, disseminates these key outputs to the relevant standardisation committees.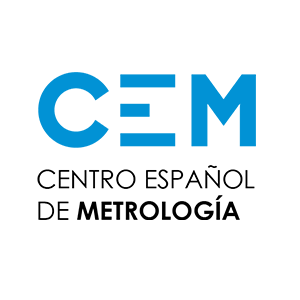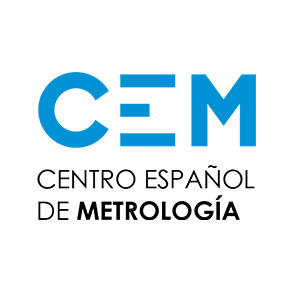 CEM, the Spanish NMI, has facilities and experience preparing compressed gas mixtures using gravimetry, together with chromatographic and spectroscopic analytical techniques. In recent years, CEM has participated in many EMRP and EMPIR projects contributing its experience in gas mixture preparation to support density and heat capacity measurements in energy gases and biogas and to develop analytical methods in the determination of impurities in hydrogen. CEM contributes to WP1 providing gas mixtures and to WP3 on hydrogen gas quality.
Cesame is the French designated institute for medium and high gas flows. Cesame holds, maintains and develops national standards in this field. Cesame is involved in hydrogen projects (e.g., JRP 16ENG01 MetroHyVe, 19ENG04 MetroHyVe 2 and 20IND11 MetHyInfra) and brings its expertise in hydrogen flow measurement to WP2.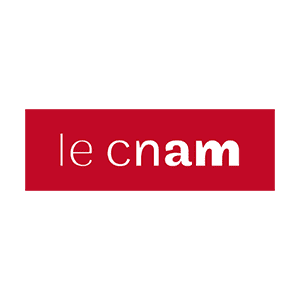 CNAM (Conservatoire national des arts et métiers), a French designated institute, has facilities and experience in laser interferometry. CNAM contributes to WP1 by developing a method based on refractometry for leak detection at atmospheric pressure in the range 0.1 µmol/s to 1 nmol/s. The current CNAM refractometer is improved and refined in this activity. This optical method is evaluated against conventional methods developed at LNE.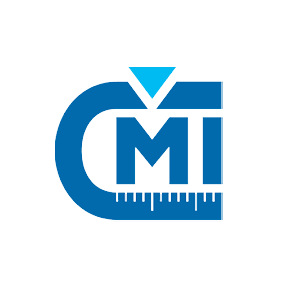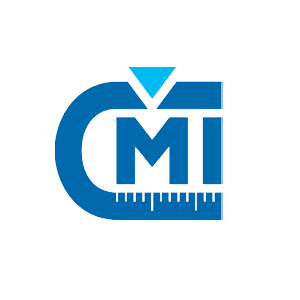 CMI is the national metrology institute of Czechia and provides services in all basic fields of metrology. CMI brings in expertise in the area of flow measurement and static gas mixture preparation and verification and contributes to WP1 and WP2.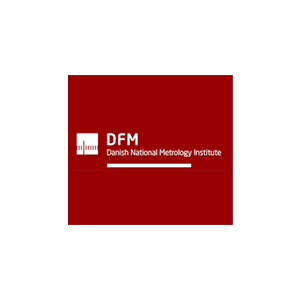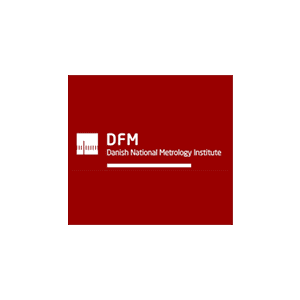 DFM is the Danish national metrology institute and has 20+ years of experience in quantitative optical spectroscopy of molecules, including custom-made fitting procedures. In addition, DFM has recently developed new compact field deployable spectrometers for onsite gas analysis measurements relevant to the monitoring community. DFM uses this expertise and its laser facilities to support the work in WP3.
DTU is recognized internationally as a leading university in the areas of the technical and the natural sciences, renowned for our business-oriented approach, our focus on sustainability, and our amazing study environment. DTU has a broad experience and knowledge of optical and spectroscopic methods and sensor development. DTU has facilities operating from far-UV to far-IR suitable for analysis of a broad range of gases and applications. Facilities include high temperature/pressure and long/short gas cells, high-resolution spectrometers and light sources. These capabilities are used for the development of a method and analyser for impurities in hydrogen in WP3 and on-line measurements for purity and odorization in WP1.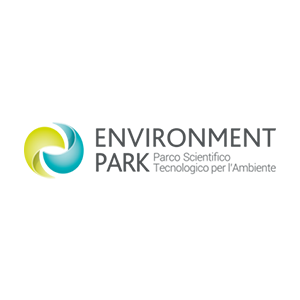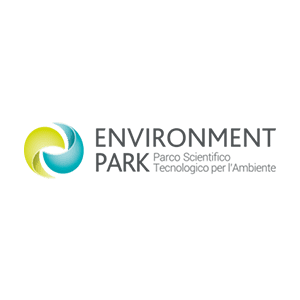 ENVIPARK is the cleantech technology park of Torino. Since 2002 the techno-park has offered services in the hydrogen and fuel cells sector, through a dedicated laboratory able to provide tests and support services to several stakeholders. ENVIPARK's facilities include 11 test stations equipped with H2 and technical gases (N2, CH4, CO2, CO, O2, air) and a real scale alkaline electrolyser installed on the techno-park site. The lab facility is operated in partnership with Politecnico di Torino. ENVIPARK contributes its expertise and provides access to its facilities for the onsite measurements in WP3.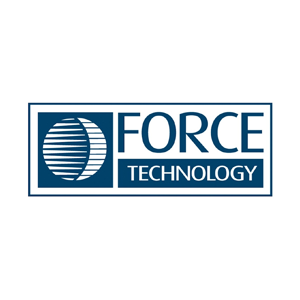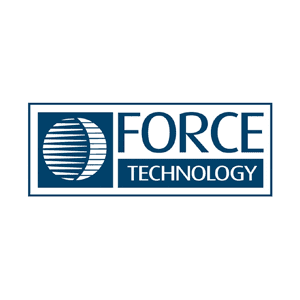 FORCE is a Danish designated institute, and is world leading within gas metering, calibration, and type-approval. FORCE provides traceability for natural gas flow. FORCE also has facilities to measure flow with air and primary facility which can handle mixtures with H2 up to a content of 25 %. FORCE contributes to WP2 and WP4 for assessing the uncertainty in hydrogen quantity. FORCE is an active member in several standardisation organisations.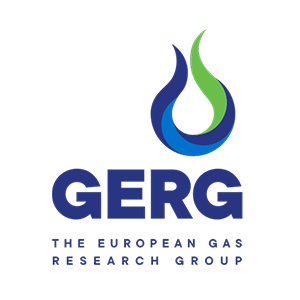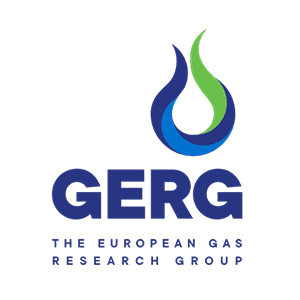 GERG, the European Gas Research Group, is a non-profit international research association with a membership of European gas companies across the value chain, universities, and research centres. The association's priorities include hydrogen, biomethane, and methane emissions. Taking advantage of its network of stakeholders from industry, academia, and standardisation, GERG has an expertise in coordination, knowledge management, and dissemination for R&D projects. Due to its close links to suppliers and end users across the gas sector, GERG creates impact for the project to support all relevant stakeholders from industry, manufacturers, standardisation committees, metrology institutes and the scientific community.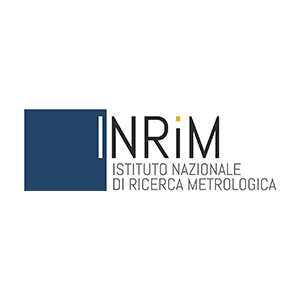 INRIM, the Italian NMI, has recognised expertise in developing primary humidity standards, precision measurement techniques for humidity in gases and materials, as well as acoustic/microwave methods for thermodynamic temperature and humidity measurements in gases. INRIM contributes this expertise to the work in WP1 and WP3. INRIM has led and been a participant in several EMRP/EMPIR humidity-related projects.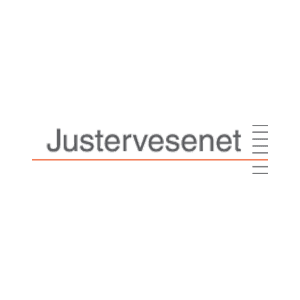 JV is the Norwegian NMI, as well as the national regulator for metrology and the notified body for MID and NAWI in Norway. JV owns and operates a gravimetric primary standard for hydrogen mass flow measurements and is currently expanding this capability with state-of-the-art gas metering facilities, including ATEX certified gas metering equipment. JV is currently involved in several other hydrogen projects, such as 16ENG01 MetroHyVe, 19ENG04 MetroHyVe 2, and 20IND11 MetHyInfra. JV leads WP2 on flow measurements and contributes to the work on uncertainties in WP4.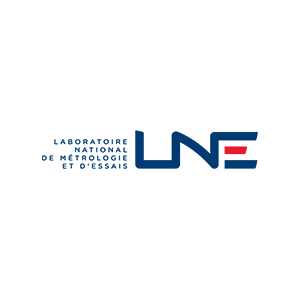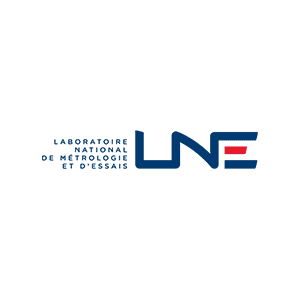 LNE, the French NMI, has a long experience in helium leak measurements as an intrinsic part of its activity as a NMI in vacuum and pressure measurements. LNE has also recently developed traceability for leak detection of refrigerant gases. In addition, LNE performs numerous calibrations of leak artefacts for its customers, which allows LNE to have a holistic view of their evolving needs.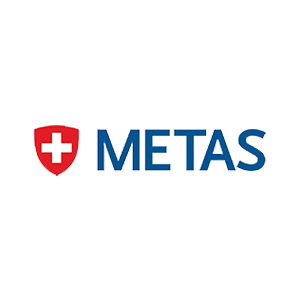 METAS is the Swiss National Metrology Institute. The flow laboratory includes a broad range of primary flow standards based on the gravimetric principle, such as for hydrogen flow metering for HRSs (in 16ENG01 MetroHyVe). METAS is involved in several other hydrogen projects (19ENG04 MetroHyVe 2, and 20IND11 MetHyInfra). METAS contributes to the work on hydrogen flow metering and its traceability chains in WP2. METAS is associated to all beneficiaries in the project consortium.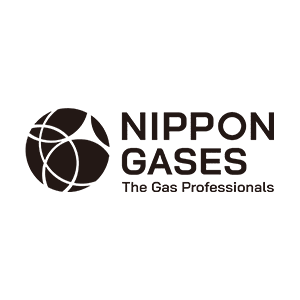 Nippon Gases is one of the leading companies in the industrial gas sector in Italy and is a member of the Nippon Gases Europe, Taiyo Nippon Sanso Group. Nippon Gases produces, markets and distributes cryogenic, technical, medical, refrigerant, pure and specialty gases. Besides its core products, Nippon Gases supplies services, materials, equipment and plants for gas users. Nippon Gases contributes its expertise to WP3 on hydrogen gas quality, and in particular two good practice guides.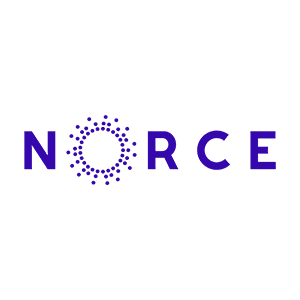 NORCE is one of Norway's largest research institutes, with expertise in a wide range of fields including the development of measurement technology, and evaluation and optimisation of measurement systems, particularly for flow measurements. NORCE delivers research and innovation in energy, health care, climate, the environment, society, and technology. NORCE has significant competence in the analysis of measurement uncertainty and aggregated uncertainty levels for complex measurement systems and value chains, including complex hydrocarbon allocation systems and CO2 transport chains. NORCE leads WP4 on measurement uncertainties of quantity, energy and purity content.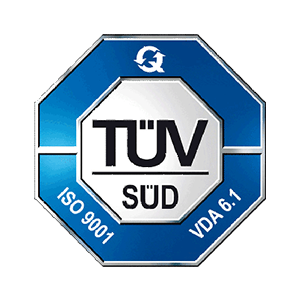 NEL is the designated institute responsible for maintaining the UK national standards for flow measurement. NEL has relevant experience in hydrogen flow metrology with the recent construction of a hydrogen calibration facility for domestic gas meters and a portable gravimetric primary standard for hydrogen refuelling station verifications. NEL is currently participating in the related projects 18NRM06 NEWGASMET, 19ENG04 MetroHyVe 2, 20IND11 MetHyInfra and 20IND10 Decarb. NEL contributes to WP2 on flow measurements. NEL is associated to all beneficiaries in the project consortium.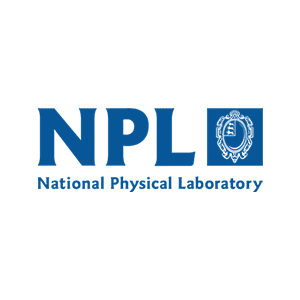 NPL, the UK's NMI, brings to the project extensive capabilities in hydrogen metrology related to assessing hydrogen quality gas according to ISO 14687 and for primary humidity generation and measurement up to 3 MPa. NPL is also active in related standardisation activities. NPL has coordinated 16ENG01 MetroHyVe and 19ENG04 MetroHyVe 2, and was work package leader in FCH-JU HYDRAITE, 15NRM03 Hydrogen, and 19ENG03 MefHySto. NPL leads WP3 on hydrogen gas quality and contributes to WP1. NPL is associated to all beneficiaries in the project consortium.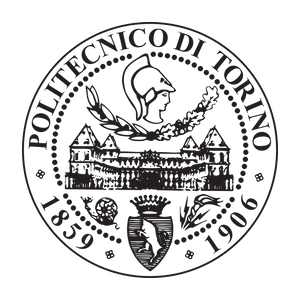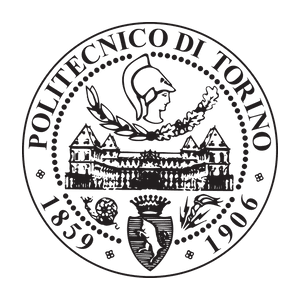 Politecnico di Torino was the first Italian Engineering School, founded in the wave of the technical and scientific innovation that gave rise to the most prestigious European polytechnic schools in the mid-19th century. POLITO has undertaken high-level research on hydrogen, electrochemical and thermochemical processes and technologies, and CO2 for 30 years. POLITO was a founding member of Hydrogen Research Europe (2007) and a member of H2IT, and it is the coordinator of several EU projects and a partner within 30 other FCH JU activities. POLITO contributes its extensive know-how about testing procedures on electrolysis processes, from low temperature (alkaline and PEM) to high temperature (SOEC), from the single cell to the stack scale in WP1 and WP3.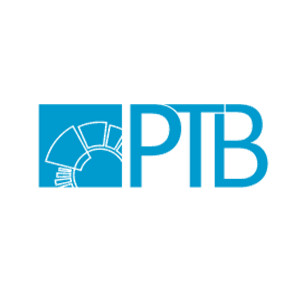 PTB, the German NMI, is one of the leading institutes in Europe in metrological infrared spectroscopy. PTB has experience in the development and operation of laser spectrometers for different applications including natural gas monitoring. PTB has a breadth of knowledge from the design to the validation of laser spectrometers up to metrological measurements of line parameters by means of the high-resolution EUMETRISPEC Fourier-transform spectroscopy facility. PTB contributes their expertise on spectroscopic gas analysis to WP3 on hydrogen gas quality.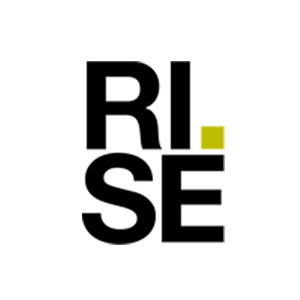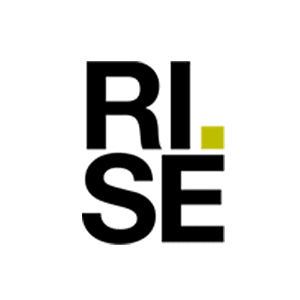 RISE, the Swedish NMI, and a national laboratory for gas analysis of energy gases, has a strong profile directed to the gas industry. RISE has significant experience with the development and validation of analytical methods for energy gases and dedicated testing rigs. RISE has participated in many projects related to gas metrology (ENG01 GAS, ENG54 Biogas, ENG60, 15NRM03 Hydrogen, 16ENG01 MetroHyVe, 16ENG05 Biomethane, 20IND10 Decarb. RISE is currently leading WP2 of 18NET01 Energy Gases and participates in the EMN Energy Gases.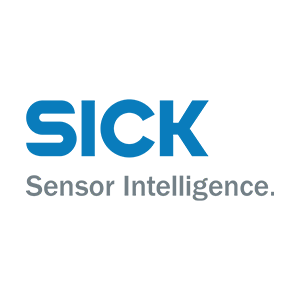 SICK is a world leading manufacturer of gas analysers for the process industry as well as ultrasonic flow meters for custody transfer and process measurement in the oil and gas industry. With more than 30 years of experience in this field SICK is supporting the defossilation of the industry with tailored sensor solutions and measurement services. Within Met4H2, SICK contributes to the development the metrological basis for a large-scale hydrogen supply chain as partner in WP2 and WP4.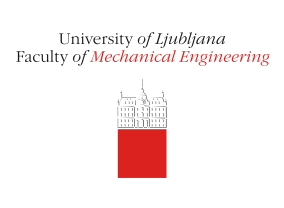 UL includes a metrology research group at the Faculty of Mechanical Engineering at University of Ljubljana, whose central fields of activity are fluid flow metrology and measurement dynamics. UL has facilities to measure the flow rates of different gases in the low-pressure range and also the pressures and temperatures. UL develops a measuring system for hydrogen leak rates in WP1 and supports the development of methods for uncertainty evaluation of total hydrogen quantity and energy in WP3.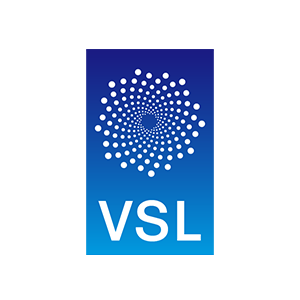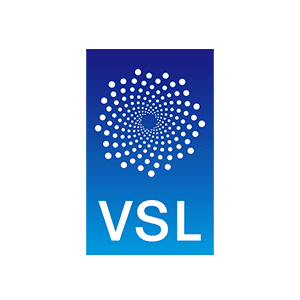 VSL is a worldwide leading NMI in both static and dynamic gas mixture preparation, in the development of high-accuracy analytical methods, gas flow measurement, and relative humidity measurement. It brings expertise in flow measurement, hydrogen quality measurements, humidity measurement and the evaluation of measurement uncertainty. VSL has an established track record in participating and coordinating iMERA-Plus, EMRP and EMPIR projects. VSL coordinates 21GRD05 Met4H2, leads WP1 and participates in all technical WPs.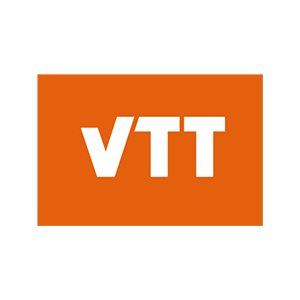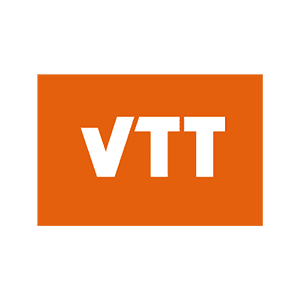 VTT encompasses the Finnish NMI and is the leading research and technology company in the Nordic countries with strong ties with industry. VTT has participated in 17IND09 MetAMCII and 16ENG05 Biomethane. VTT contributes its experience in research, development and field studies of dynamic reference gas generation for reactive gases in various gas matrices to work in WP3 on hydrogen gas quality.